AEM4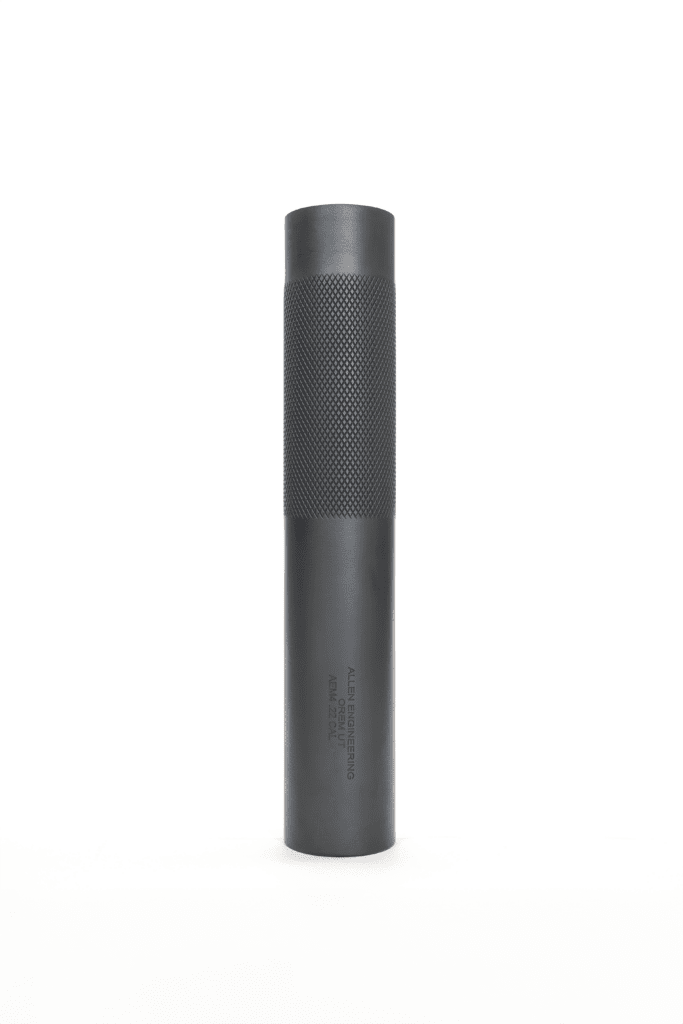 BUY NOW
FIND A DEALER
While the AEM4 (Ops 16th model) doesn't sport the widely known heritage of the AEM5, its shorter mounting length makes it a more practical option for people looking to mount one of our suppressors on many barrels that traditionally wouldn't support mounting the longer suppressor. The AEM4 shares the same baffle section as the AEM5 so the sound suppression is similar, however it shares the mounting length with its shorter brothers allowing it to be used interchangeably with the AEM2 and AEM3 (Ops Inc 14th and 15th models respectively). Due to the shorter mount length, it can be mounted on barrels as short as 11.5" with a low profile gas block.
It can be used with standard AE/OPS style brakes and collars.
If you are looking for the benefits of an Allen Engineering suppressor with a shorter mount length and slight reduction in weight, the AEM4 will likely be a better choice for you.
Reflex Design
The suppressor mounts over the barrel increasing the internal volume while minimizing added length to the barrel.


Two Point Mounting System
The two-point mount reduces flex between the suppressor and barrel and offers exceptional return-to-zero when the suppressor is removed as it mounts to the taper on the collar. This mounting style also allows you use minimal torque on the muzzle device which prevents accuracy degradation from too much torque. 
mounts
Overall Length: 8.4"
Weight: 20oz
Minimum barrel clearance: 2.7"
Mounting length (start of collar taper to end of muzzle): 2.05"
Length added (from end of brake): 4.5"
Full stainless steel construction