AEM5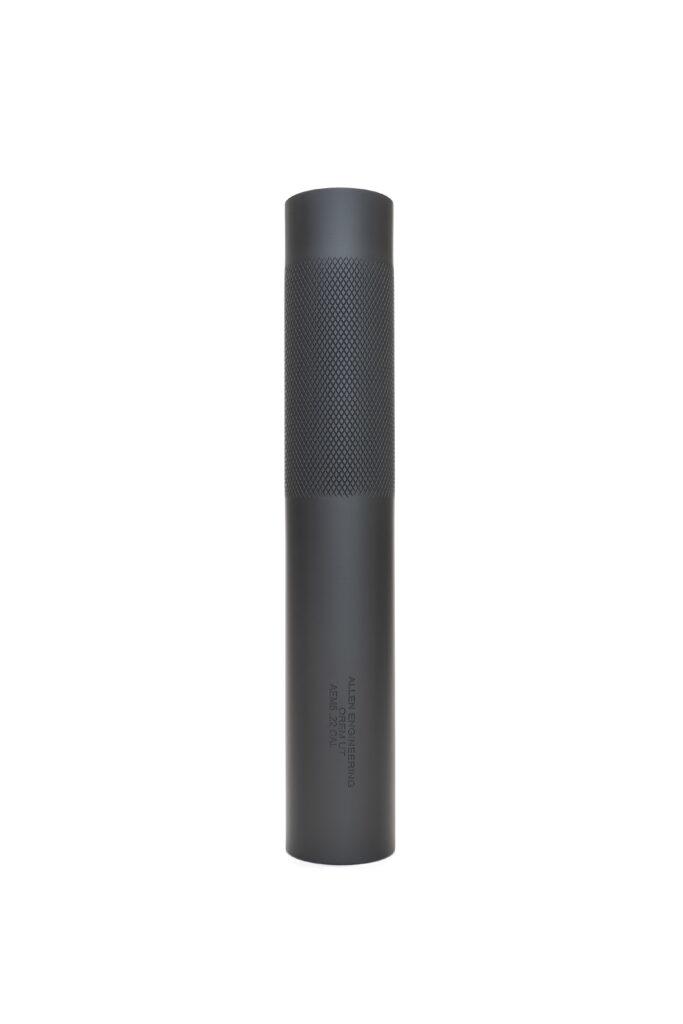 BUY NOW
Find a Dealer
The Allen Engineering AEM5 is the direct fit replacement for your MK12 SPR. The AEM5 attaches to the weapon via a mount (not included) and a collar that goes over the barrel for alignment. The suppressor mounts via threads on the outside of the mount centering on the adapter fitting. A 20 degree taper on the adapter locks the silencer onto the barrel and seals gasses inside the suppressor along with preventing the suppressor from coming loose under use.
Reflex Design
The suppressor mounts over the barrel increasing internal volume without increasing added length


Two Point Mounting System
The two-point mount reduces flex between the suppressor and barrel and offers exceptional return-to-zero when the suppressor is removed as it mounts to the taper on the collar. This mounting style also allows you use minimal torque on the muzzle device which prevents accuracy degradation from too much torque. 
MOUNTS
Overall Length: 8.8"
Diameter: 1.5″
Weight: 21oz
Minimum barrel clearance: 2.7"
Mounting length (start of collar taper to end of muzzle): 2.5"
Length added (from end of brake): 4.5"
BUILDS